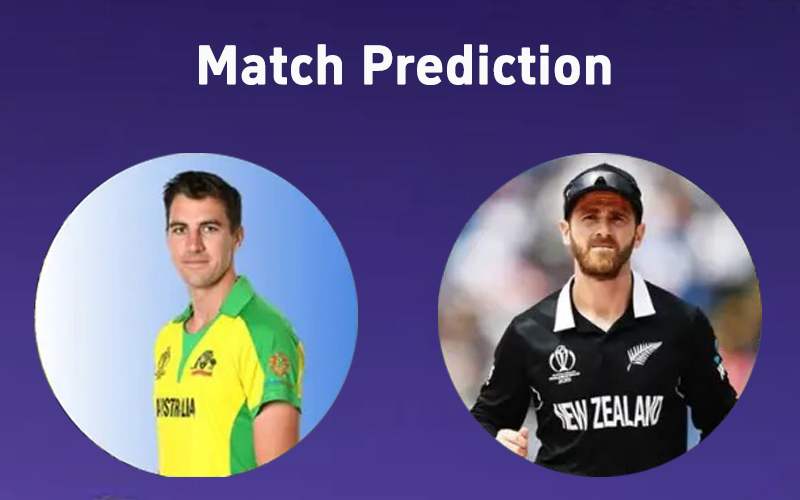 The ICC Cricket World Cup 2023 has provided fans with thrilling encounters, and the 27th match is no exception. As Australia faces New Zealand at the Himachal Pradesh Cricket Association Stadium in Dharamsala, the stage is set for a cricketing spectacle. The tranquil setting amidst the Himalayan foothills offers a picturesque backdrop for what promises to be a high-stakes showdown. In this article, we'll analyze the strengths and weaknesses of both teams, the venue's characteristics, and make a prediction for this exciting clash.
Australia's Dominance
Australia, the five-time world champions, have been a dominant force in world cricket. With a squad filled with star power, they come into this match as strong contenders. Let's take a closer look at some of the key aspects of their team.
Formidable Batting Lineup
Australia boasts a formidable batting lineup led by David Warner, Steven Smith, and Marnus Labuschagne. Their ability to anchor the innings, consolidate during the middle overs, and launch powerful assaults at the end makes them a well-rounded batting unit.
Lethal Pace Attack
Australia's pace battery, featuring Mitchell Starc, Josh Hazlewood, and captain Pat Cummins, is known for generating both pace and movement. They can trouble batsmen with their swing and seam skills, making early breakthroughs a common sight.
All-Round Capabilities
The inclusion of Glenn Maxwell and Cameron Green adds depth to Australia's side. Maxwell, with his explosive batting and useful off-spin, provides versatility, while Green's ability to chip in with both bat and ball strengthens the team's balance.
New Zealand's Resilience
New Zealand, often considered the underdogs, have consistently punched above their weight. Their ability to adapt and work as a team has earned them respect on the international stage.
Dependable Batsmen
Devon Conway and captain Tom Latham are the linchpins of the batting order. They have shown consistency and the ability to anchor the innings. Conway's elegant strokeplay and Latham's leadership make them key figures.
Versatile Bowling Attack
New Zealand's bowlers have the ability to exploit various conditions. The pace duo of Trent Boult and Tim Southee can generate early swing, while the spinners, Mitchell Santner and Ish Sodhi, add variety to the attack.
Fielding Prowess
New Zealand is renowned for their exceptional fielding standards. Their agility and sharpness in the field can create crucial run-out opportunities and save valuable runs.
The Venue: Dharamsala's Influence
The Himachal Pradesh Cricket Association Stadium in Dharamsala offers a unique setting for this clash. Here's how the venue might influence the match:
High Altitude Advantage
Dharamsala's high altitude, at over 1,457 meters (4,780 feet) above sea level, can affect ball behavior. The thinner air might assist in carrying the ball further and could influence the pacers' deliveries.
Cooler Climate
The cooler climate in Dharamsala, even during cricketing season, can be advantageous for fast bowlers. Swing and seam movement in the early overs might be a factor to watch out for.
Spin in the Spotlight
As the match progresses and the pitch wears down, spinners may come into play. The drier conditions can provide grip for spinners to extract turn and control the middle overs.
Prediction
In a match of such significance, predicting the winner can be challenging. Both teams have their strengths and can exploit the conditions to their advantage. Australia's power-packed batting lineup and potent pace attack give them a slight edge, but New Zealand's resilience and adaptability make them formidable opponents.
The outcome might hinge on critical moments, like the early battle between Australia's pace attack and New Zealand's top order, and the spinners' role as the pitch wears down. Expect a closely contested match with thrilling moments and, possibly, a few surprises.
Bet from Indibet
For the latest betting odds and promotions for this match, visit Indibet, a trusted platform for sports betting enthusiasts. As you watch this exciting clash, consider making informed bets to add an extra layer of excitement to the game. May the best team triumph in this thrilling encounter at Dharamsala!