England trail by 322 runs | England vs Australia – 2023 Men's Test Series | Lord's Cricket Ground, London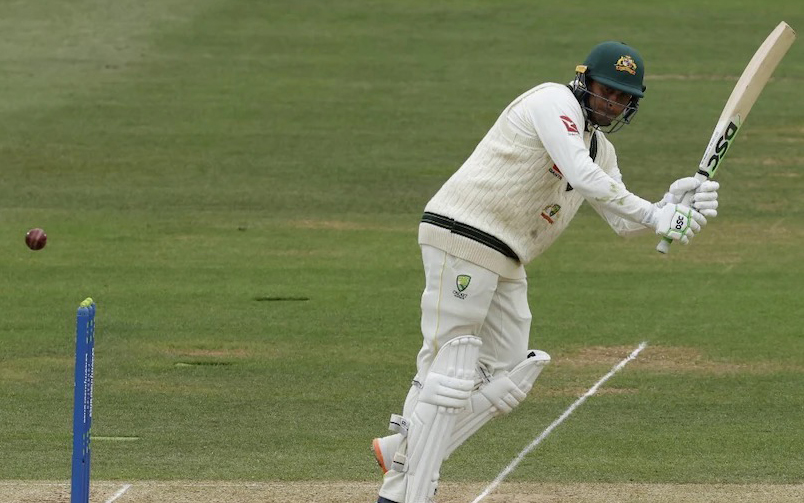 Live Score:
England 325 vs Australia 416 & 130/2 CRR: 4.13
ENG vs AUS, 2nd Ashes Test, Day 3 Highlights: 
The second Ashes Test between England and Australia on Day 3 saw Australia dominating the proceedings against England at Lord's. Despite early stumps due to rain, Australia had already established a commanding lead of over 220 runs. England were bundled out for 325, giving the visitors a first-innings lead of 91 runs. On Day 2, Ben Duckett was unfortunate to fall just short of his third Test century, dismissed on 98 by Josh Hazlewood. Earlier, Steve Smith's 32nd century powered Australia to a total of 416, with Smith hitting 110 and Travis Head contributing a quickfire 77 while maintaining his excellent form.
MATCH NOTES:
Stumps: Australia 130/2 in 45.4 overs
Rain Stoppage: Australia 130/2 in 45.4 overs
UKhawaja 23rd Test fifty: 53 runs in 105 balls (10×4) (0x6)
Australia 101/0 in 35.3 overs
Referral 3 (26.2 ovs): M Labuschagne against ENG (LBW) Successful (ENG: 2, AUS:
Australia 63/1: D Warner lbw b J Tongue 25(76)
Referral 2 (24.1 ovs): D Warner against ENG (LBW) Unsuccessful (ENG: 2,AUS: 2)
1st wkt Partnership: 50 off 125 balls between U Khawaja (31) and D Warner (18)
Australia 50/0 in 20.5 overs
Drinks: Australia 47/0 in 20.0 overs
Referral 1 (6.4 ovs): ENG against D Warner (LBW) Unsuccessful (ENG: 2, AUS: 3)
Lunch: Australia 12/0 in 6.0 overs
Innings Break: England 325/10 in 76.2 overs
England 325/9: S Broad lbw b T Head 12(24)
Referral 1 (75.5 ovs): S Broad against AUs (LBW) Unsuccessful (ENG: 2, AUS: 3)
Drinks: England 311/6 in 72.0 overs
England 300/6 in 70.2 overs
H Brook 4th Test fifty: 50 runs in 63 balls (4×4) (0×6)