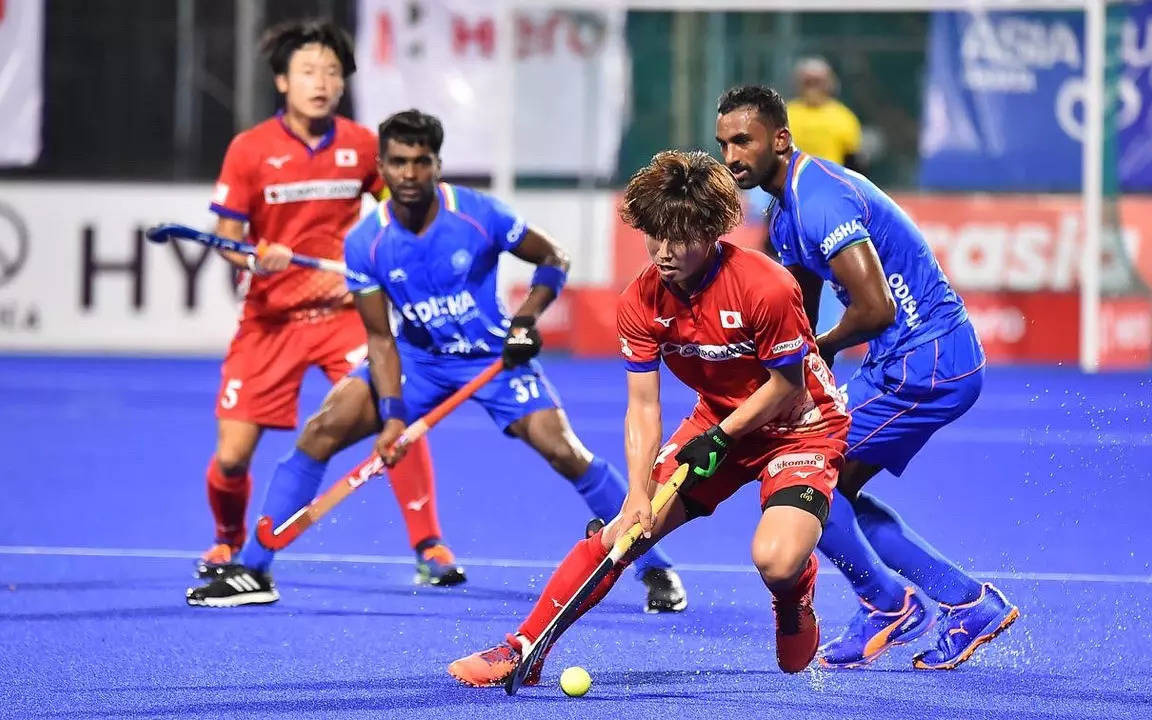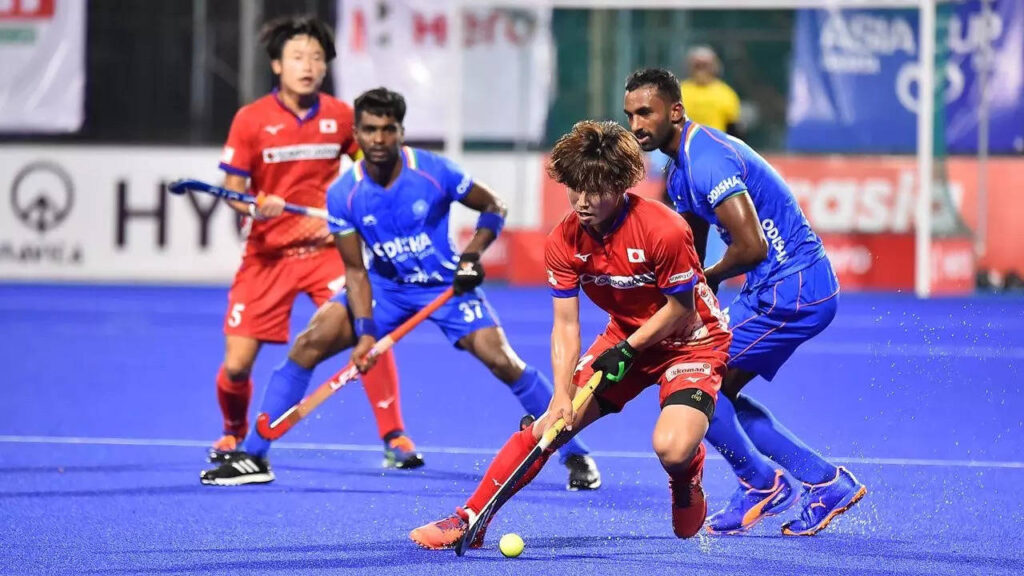 The 19th Asian Games in Hangzhou has witnessed an exhilarating journey for the Indian men's hockey team. As they prepare to face defending champions Japan in the final, the stakes couldn't be higher. A gold medal in the Asian Games final would not only signify a momentous achievement but also secure India's spot at the upcoming Paris Olympics. In this article, we'll explore India's performance, strategies, and key players while assessing the challenges posed by Japan.
India's Journey So Far
India, ranked third globally and Asia's top team, has delivered dominant performances throughout the tournament. They began with an emphatic victory over Uzbekistan, securing a 16-0 win, followed by a 16-1 triumph against Singapore. India continued their goal-scoring spree with a 10-2 victory against Pakistan and a 12-0 win over Bangladesh.
In a crucial group stage encounter, India faced their final opponents, Japan, emerging victorious with a 4-2 scoreline. The semifinal against South Korea presented a stern test, with India initially establishing a 3-0 lead before securing a hard-fought 5-3 win.
Key Factors Behind India's Success
Diverse Scoring: India's goal-scoring prowess has been a standout feature of their campaign. An impressive 14 players have contributed to the score sheet during the tournament. Harmanpreet Singh and Mandeep Singh lead the charts with 11 goals each in six matches, showcasing India's attacking depth.
Penalty Corner Efficiency: While Harmanpreet Singh remains a potent threat from penalty corners, India has diversified its set-piece options. Varun Kumar and Amit Rohidas have both been instrumental in converting penalty corners, with four goals each.
Field Goals: India's ability to score field goals has been crucial in ensuring victory. Players like Mandeep, Abhishek, and Lalit have consistently delivered in this aspect, reducing the team's dependence on penalty corners.
Challenges Presented by Japan
Japan's journey to the final has been impressive, highlighted by their victory over a formidable China side. In their group stage encounter against India, Japan demonstrated resilience in the latter stages of the game, scoring two late goals. While India remains the superior team, Japan has shown that they can exploit opportunities when opponents lose control.
Key Takeaways for India
Maintain Control: India must maintain control of the match, even if they secure a lead. They cannot afford to become complacent or lose intensity, as Japan has the ability to capitalize on lapses in control.
Defense Transition: India's transition from attack to defense remains a work in progress. Coach Craig Fulton will emphasize the importance of a solid defensive structure to prevent Japan from exploiting counter-attacking opportunities.
Players to Watch
a. Mandeep Singh: Mandeep's clinical finishing and ability to create opportunities make him a crucial player. He's not only a forward but also a provider, and his field goals have eased the burden on Harmanpreet's penalty corners.
b. Amit Rohidas: Rohidas has excelled in defense and contributed significantly with his drag flicks. His defensive prowess will be crucial against Japan's counter-attacks.
c. Hardik Singh: As India's premier midfielder, Hardik orchestrates the team's attacking play while maintaining defensive solidity. His presence and influence on the field are invaluable.
Conclusion
The Indian men's hockey team stands on the cusp of a historic victory at the 19th Asian Games. As they prepare to face defending champions Japan in the final, the significance of a gold medal cannot be overstated. Beyond the glory, an Asian Games victory will secure India's ticket to the Paris Olympics, marking a significant milestone in their journey. While challenges are expected from Japan, India's depth, diverse scoring, and penalty corner efficiency make them strong contenders. The fate of the gold medal and the coveted Olympic berth will be decided on the field, where India seeks to script a memorable chapter in Asian hockey history.