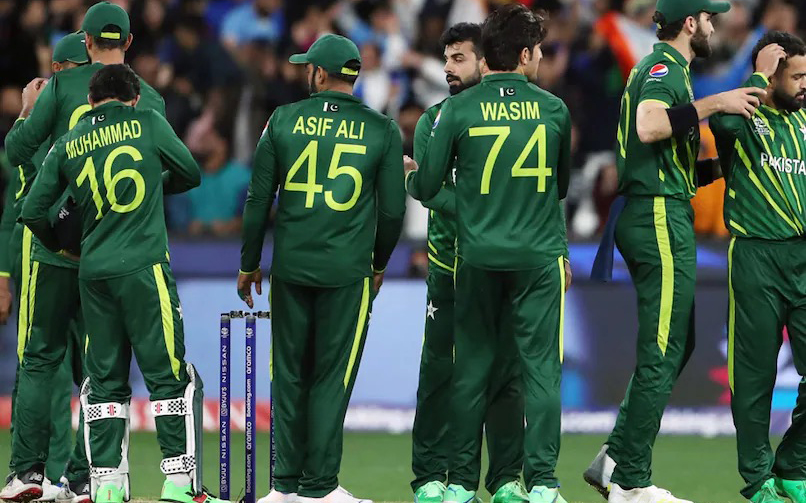 Introduction
The clash between Bangladesh and Pakistan in the 31st match of the ICC Cricket World Cup 2023 at the iconic Eden Gardens in Kolkata promises to be a riveting encounter. As cricket enthusiasts gear up for this showdown, one key aspect that deserves close attention is how Bangladesh's batting lineup will fare against Pakistan's formidable bowling strength. In this article, we delve into the strengths and weaknesses of both sides and provide insights into the battle between bat and ball.
Bangladesh's Batting Lineup
Key Players
Before analyzing how Bangladesh's batting lineup may perform against Pakistan, let's take a closer look at some of their key players:
Tanzid Hasan: A talented young opener with the potential to provide explosive starts.
Shakib Al Hasan (c): The experienced all-rounder is the linchpin of Bangladesh's batting, known for his consistency and adaptability.
Mushfiqur Rahim (wk): An experienced wicketkeeper-batsman who can stabilize the innings and accelerate when needed.
Mahmudullah: A seasoned campaigner with the ability to finish innings with a flourish.
Recent Form
Bangladesh's batting lineup has shown flashes of brilliance in recent matches. Shakib Al Hasan, in particular, has been in exceptional form with the bat. His ability to anchor the innings and accelerate when required makes him a key asset for Bangladesh. Tanzid Hasan, as a young talent, has provided glimpses of his potential, but consistency will be crucial in a high-stakes tournament like the ICC World Cup.
Mushfiqur Rahim and Mahmudullah have the experience to navigate challenging situations, but they will need to perform consistently to propel Bangladesh to competitive totals.
Pakistan's Bowling Strength
Key Bowlers
Pakistan boasts a formidable bowling lineup, featuring some exceptional talent. Here are a few key bowlers to watch out for:
Shaheen Afridi: A left-arm pacer with the ability to swing the ball and generate pace, Shaheen Afridi has been a consistent wicket-taker.
Shadab Khan: A versatile leg-spinner who can both contain and pick up crucial wickets, Shadab Khan adds variety to Pakistan's attack.
Haris Rauf: A fast bowler with raw pace, Haris Rauf can surprise batsmen with his express deliveries.
Mohammad Wasim Jr: An emerging fast bowler known for his accuracy and ability to move the ball.
Recent Form 
Pakistan's bowling attack has been in impressive form in recent matches. Shaheen Afridi's ability to swing the ball early and his lethal yorkers at the death make him a potent threat. Shadab Khan's variations and control over his leg-spin have troubled even the best of batsmen.
Haris Rauf's raw pace and aggression have disrupted opposition batting lineups, and Mohammad Wasim Jr's ability to generate movement off the pitch adds depth to Pakistan's fast-bowling arsenal.
The Battle on the Pitch
Eden Gardens, with its balanced pitch that offers support to both batsmen and bowlers, is an intriguing venue for this clash. The performance of Bangladesh's batting lineup will depend on their ability to adapt to the conditions and face Pakistan's potent bowling attack.
Key factors that will come into play include:
Swing and Seam
Shaheen Afridi and Haris Rauf will be looking to extract swing and seam movement from the pitch, especially during the early overs. How Bangladesh's openers tackle this challenge will set the tone for their innings.
Spin
Shadab Khan's leg-spin is likely to play a crucial role in the middle overs. Bangladesh's ability to read and handle his variations will be pivotal in building a competitive total.
The Death Overs
Pakistan's ability to contain and take wickets in the death overs, spearheaded by Haris Rauf, could pose a significant challenge for Bangladesh. How well the likes of Mahmudullah and Mushfiqur Rahim finish the innings will be a critical factor.
Conclusion
The showdown between Bangladesh's batting lineup and Pakistan's bowling strength promises to be a thrilling spectacle. Both teams have shown glimpses of their potential in recent matches, but it's the execution on the day that will ultimately decide the outcome.
For those looking to add an extra layer of excitement to the match, Indibet offers a user-friendly platform for cricket betting. Whether you believe in Bangladesh's batting prowess or Pakistan's bowling might, Indibet provides competitive odds and a safe environment for you to place your bets responsibly.
As we eagerly await the encounter at Eden Gardens, let's relish the battle between bat and ball, knowing that it's the unpredictability of cricket that makes it one of the most captivating sports in the world. Enjoy the game, and may the best team emerge victorious!