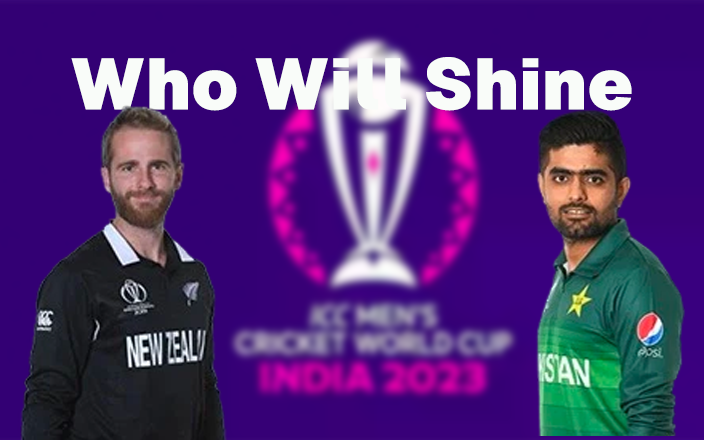 Cricket enthusiasts worldwide are eagerly awaiting the 35th match of the ICC World Cup 2023, where New Zealand will lock horns with Pakistan at the iconic M. Chinnaswamy Stadium in Bengaluru. With both teams boasting remarkable batting line-ups, this match promises to be a treat for fans and bettors alike. In this article, we will delve into the world of batting brilliance, discussing key players, past performances, and what we can expect from this thrilling encounter.
Exploring the Batting Line-Ups
New Zealand's Dynamic Batsmen
New Zealand's batting line-up is brimming with talent, a perfect blend of experience and youthful exuberance. Let's shine a spotlight on some key players who can light up the M. Chinnaswamy Stadium:
Devon Conway: A left-handed batsman with a penchant for crafting delightful innings. Conway's stylish strokeplay and ability to anchor the innings make him a vital asset for New Zealand.
Will Young: A talented batsman known for his consistency. Young's ability to build partnerships is invaluable for the team.
Rachin Ravindra: A young all-rounder who can make a significant impact with both bat and ball. His aggressive batting style can catch opponents off guard.
Tom Latham (c & wk): The team's captain and wicketkeeper, Latham provides stability to the middle order. His leadership skills are complemented by his batting prowess.
Pakistan's Explosive Batsmen
Pakistan's batting line-up is often described as mercurial, capable of breathtaking performances on their day. Here are some key players who can set the stage on fire:
Babar Azam (c): The captain and linchpin of Pakistan's batting. Babar's exquisite cover drives and elegant strokeplay can dismantle even the most potent bowling attacks.
Fakhar Zaman: An explosive opening batsman known for his fearless approach. Fakhar can change the course of the game within a few overs.
Mohammad Rizwan (wk): The wicketkeeper-batsman has been in sublime form, consistently delivering match-winning performances. His adaptability to different formats makes him a force to reckon with.
Saud Shakeel: A left-handed batsman who can stabilize the innings during crucial phases. Saud's ability to rotate strike and find the gaps is noteworthy.
The Battle Within the Battle
When New Zealand's top-order faces off against Pakistan's fiery pace attack, it's a battle within the battle. Let's explore the individual contests that could determine the match's outcome:
Devon Conway vs. Shaheen Afridi
Devon Conway, with his silky-smooth batting, will take on the fiery pace of Shaheen Afridi. This contest promises exquisite strokeplay and fiery deliveries, providing spectators with an enthralling spectacle.
Prediction: Devon Conway's class may shine through, but Shaheen Afridi's early breakthroughs can't be ruled out.
Babar Azam vs. Tim Southee
Babar Azam's ability to anchor an innings will be tested against the experienced Tim Southee's accurate swing bowling. A battle between patience and precision awaits.
Prediction: Tim Southee's swing could trouble Babar, but the captain's class may prevail.
Fakhar Zaman vs. Trent Boult
The dynamic Fakhar Zaman will go head-to-head with the crafty left-arm swing of Trent Boult. Expect an exhilarating contest filled with daring strokes and sharp bowling.
Prediction: Trent Boult's experience might give him an edge, but Fakhar Zaman's aggression can turn the tables.
What the Statistics Say
Reviewing the past performances and statistics of these teams on similar pitches can provide valuable insights:
In high-scoring venues like the M. Chinnaswamy Stadium, New Zealand has a slightly better record of posting and chasing big totals.
Pakistan, known for its unpredictability, has produced remarkable come-from-behind victories in the past.
Both teams have a history of thrilling encounters with nail-biting finishes.
Conclusion
As the New Zealand vs. Pakistan match approaches, the stage is set for a high-voltage clash of batting brilliance. While our predictions offer insights, it's essential to remember that cricket is inherently unpredictable. On-field performances, pitch conditions, and unforeseen events can influence the outcome.
If you're considering adding an extra layer of excitement to the match, why not place your bets on the "Indibet" website? This platform offers a user-friendly experience, a variety of betting options, and the opportunity to engage with fellow cricket enthusiasts.
Enjoy the match, celebrate the outstanding performances, and savor the electric atmosphere that cricket brings to fans worldwide. Let the battle of the bats begin!