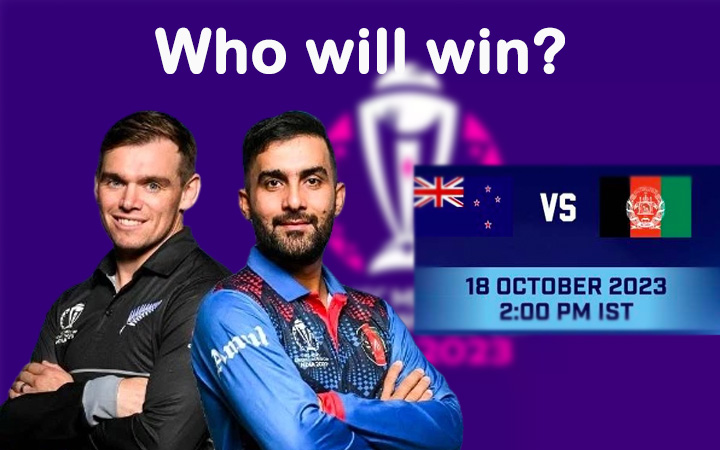 Introduction: The Art of Bowling
Cricket, often touted as a batsman's game, would be incomplete without the brilliance of bowlers. In the 16th match of the ICC Cricket World Cup 2023, New Zealand squares off against Afghanistan at the iconic MA Chidambaram Stadium. While batsmen often steal the limelight, the impact of bowlers is undeniable. In this article, we'll delve into the realm of bowling excellence, exploring which bowlers could shine in this exciting encounter.
The Stage: MA Chidambaram Stadium
To understand the potential brilliance of bowlers in this match, it's imperative to acquaint ourselves with the venue. The MA Chidambaram Stadium in Chennai is renowned for its unique atmosphere and pitch conditions. The pitches often favor both batsmen and spin bowlers, making it an intriguing platform for bowling excellence.
The Black Caps' Bowling Arsenal
New Zealand, traditionally known for their strong cricketing culture, boasts a potent bowling arsenal. Let's break down the key elements of their bowling lineup.
The Swing of Trent Boult
Trent Boult, New Zealand's left-arm pace sensation, is a swing maestro. His ability to extract early movement and trouble batsmen with his swing has earned him a reputation as one of the best new-ball bowlers in the world.
Santner's Spin Sorcery
Mitchell Santner, the left-arm spinner, brings a different dimension to New Zealand's attack. His control over line and length, coupled with the ability to deceive batsmen with flight and spin, makes him a crucial component in the middle overs.
Afghanistan's Spin Web
Afghanistan, in contrast, has made a name for themselves with their spin-heavy attack. Let's delve into their spin web.
The Enigma of Rashid Khan
Rashid Khan, the poster boy of Afghanistan cricket, is a leg-spin wizard. His variations, including the deadly googly, leave even the most accomplished batsmen perplexed. His ability to strike at crucial moments makes him a talisman for Afghanistan.
Spin Complement: Mujeeb Ur Rahman
Mujeeb Ur Rahman, another Afghan spin sensation, adds depth to their spin department. His off-spin deliveries and clever variations pose a significant threat to batsmen looking to settle against the spin.
Pitch Conditions and the Battle of Spin
The pitch at MA Chidambaram Stadium, renowned for its ability to assist spin bowlers, will play a crucial role in this encounter. Bowlers like Rashid Khan and Mitchell Santner could exploit these conditions, challenging the batsmen to adapt.
Match-Ups to Watch
Cricket matches are often decided by key individual battles. The confrontations between bowlers and specific batsmen can tip the scales. Trent Boult against the aggressive Rahmanullah Gurbaz and Rashid Khan's duel with Kane Williamson are battles to watch closely.
Predicting Bowling Brilliance: A Fine Balance
As we approach the match, the focus shifts to predicting which set of bowlers will shine brighter. Will New Zealand's pace and spin combination trump Afghanistan's spin arsenal? The outcome is poised on a delicate balance.
Conclusion: A Thrilling Encounter Awaits
For those who seek to elevate their cricketing experience, consider placing bets on the IndiBet website. With an array of betting options and competitive odds, IndiBet is the ideal platform for cricket enthusiasts to engage in responsible betting. As the cricketing world awaits this enthralling clash at MA Chidambaram Stadium, let's celebrate the art of bowling, a critical component in the drama of cricket. May the bowlers' brilliance shine in this captivating contest, making it a memorable battle between New Zealand and Afghanistan.