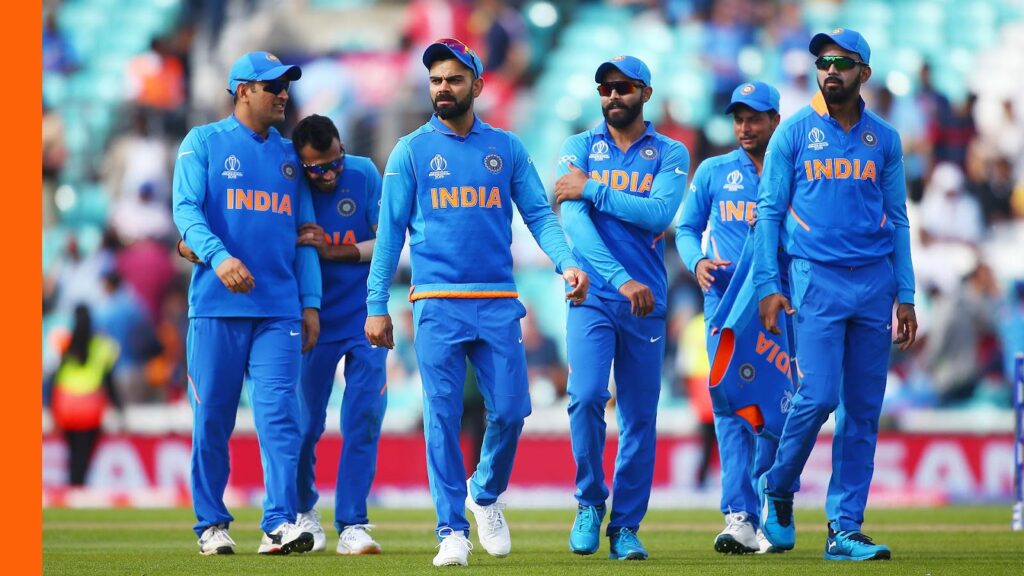 The cricketing world is abuzz with excitement as the 2023 ICC Cricket World Cup is underway, and fans are eagerly anticipating the clash between two cricketing powerhouses, India and Afghanistan. Both teams have made significant strides in recent years, and this ODI World Cup encounter promises to be a thrilling battle of skills, determination, and sportsmanship. In this article, we will analyze the upcoming India vs Afghanistan match and make some predictions about the outcome.
Team India: A Legacy of Excellence
India, often referred to as the cricketing giant, has a rich history of success in the ODI World Cup. With two World Cup titles to their name in 1983 and 2011, they are a force to be reckoned with. The Indian team boasts a formidable lineup, comprising some of the world's best batsmen and bowlers. Players like Virat Kohli, Rohit Sharma, Jasprit Bumrah, and Ravindra Jadeja have consistently delivered exceptional performances on the international stage.
In the lead-up to the 2023 World Cup, India has maintained its position as one of the top-ranked ODI teams. Their consistency and ability to perform under pressure make them strong contenders for the title. However, the unpredictable nature of cricket means that no team can take success for granted.
Afghanistan's Rising Cricketing Stars 
Afghanistan, on the other hand, has emerged as a cricketing powerhouse in recent years, thanks to the rapid development of the sport in the country. Their journey from being an Associate Nation to a Full Member of the International Cricket Council (ICC) is a testament to their dedication and talent.
Afghanistan's squad for the 2023 World Cup includes a mix of experienced players and young talents who have made a name for themselves in various T20 leagues around the world. Players like Rashid Khan, Mohammad Nabi, and Mujeeb Ur Rahman are match-winners with their exceptional spin bowling skills. The team also has promising young batsmen who have the ability to take on the best bowling attacks.
Key Factors in the Match  
Pitch and Conditions: The conditions in India can vary greatly from one venue to another, and this will play a crucial role in determining the outcome of the match. The pitch conditions, weather, and dew factor will all be important considerations for both teams.
Team Form: Both India and Afghanistan will need to be in top form to secure a victory. Recent performances in the lead-up matches and their ability to adapt to different conditions will be critical.
Player Fitness: Injuries can have a significant impact on a team's performance. The availability of key players and their fitness levels will be closely monitored in the lead-up to the match.
Spin vs. Pace: Afghanistan's strength lies in their spin bowling, while India has a strong pace attack. The battle between these two contrasting styles of bowling will be fascinating to watch.
Nerves and Pressure: World Cup matches often come with intense pressure, and handling nerves will be a key factor for both teams. The team that can keep their composure in high-pressure situations is likely to come out on top.
Prediction
Making predictions in cricket is always a challenging task due to the unpredictability of the sport. However, based on the current form and the strengths of both teams, India enters the match as the favorite. Their strong batting lineup, depth in bowling, and experience in high-pressure situations give them an edge.
Afghanistan, on the other hand, should not be underestimated. Their spinners have the ability to trouble any batting lineup, and if they can adapt to the Indian conditions, they could pose a significant threat. Additionally, Afghanistan's aggressive brand of cricket and fearless approach could work in their favor.
Ultimately, cricket is a game of uncertainties, and anything can happen on the day. The India vs. Afghanistan ODI World Cup match promises to be a thrilling contest that will capture the imagination of cricket fans worldwide.
Conclusion
The India vs. Afghanistan ODI World Cup match in 2023 is set to be a clash of titans, with both teams possessing unique strengths and qualities. While India is the favorite, Afghanistan's rise in world cricket and their never-say-die attitude make them a team to watch out for.
Cricket fans around the world will be glued to their screens to witness this exciting encounter. As the tournament progresses, it's important to remember that in cricket, predictions can often be overturned by individual brilliance and moments of magic. Regardless of the outcome, both teams will be aiming to make their mark on the biggest stage of ODI cricket.