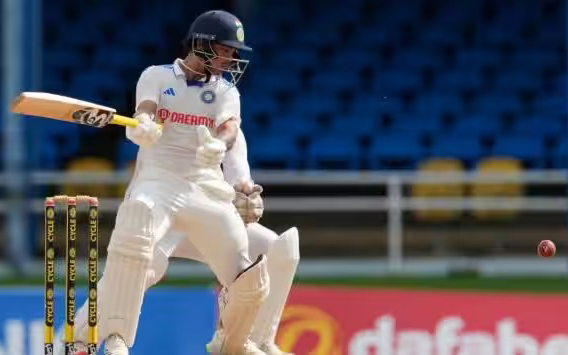 In a recent interview, Team India's wicketkeeper-batter, Ishan Kishan, expressed his opinion on England's aggressive batting approach, commonly known as "Bazball." Kishan stressed that this sort of bowling could be efficiently delivered on smooth areas – crucially not necessarily in each Test match – and spoke of its place: "We're not able to keep this high pace through-out an innings; things also depend upon context.
Kishan also stressed that looking at an batsman's performances should take into account the playing circumstances.He pointed out that in most of the venues where they play, batting is challenging due to significant turn and bounce. Kishan conceded England can score heavily in Test matches but thought their dominance may come down to the conditions on offer at the ground.
With his remarks, Kishan emphasizes the need for adaptability in Test cricket. He implies that the "Bazball" style may not always be suitable and that players must adjust their approach based on the specific conditions they encounter. Kishan's revelations highlight the significance of being aware of your surroundings and being able to adjust to changing circumstances.
Kishan's views offer an insight into the restriction of aggressive fielding strategies as the cricketer globally keeps watching diverse approaches in the game. While England's approach may yield positive results on flat pitches, Kishan suggests that a more balanced and adaptable strategy is crucial for success in varying conditions.