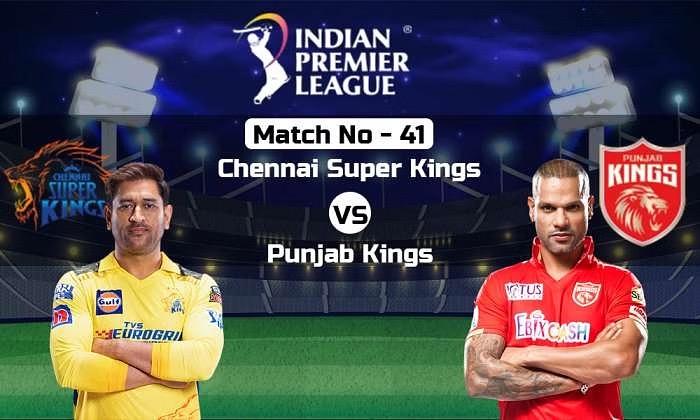 A Return to Fortress Chepauk: Lions Seeking to Repel Invaders Once More
Preview:
Fortunes fade and flow like the tide, two wins to open their campaign now seem long gone for Punjab. Four losses since, tricky shoals now surround their ship, top four hopes slowly sinking without trace. A trip to Chepauk the last they'd wish, a ground that thrives on home advantage where visitors flounder more oft than not. Less than two days respite from their latest loss compounds their plight, no time to rest or strategize before this fight.
For Chennai too the last encounter ended in defeat, their second this campaign at Jaipur's hands. But Chepauk is their lair, four wins from five here so far. Their spinners weave a web to trap unwary foes, Theekshana and Jadeja 8 wickets have claimed on home shores. Their bats too come alive on familiar ground, Conway and Ruturaj both averaging 50 plus in their yard.
Dhawan returns to aid the Punjab cause but young allies may struggle on this slow track. Chahar their spinner seeks a wicket at last, five matches now without success, conditions primed to see his duck broken at last. Raza too needs to deliver, his bowling under the scanner, a pitch to aid his craft if he rises to answer. But Chepauk cares not for names or hopes, repute and promise matter little in its scope. Many a star has come and gone unsatisfied from this ground.
The day denies the aid of dew, both sides bereft of its influence whatever they do. CSK prefer to chase but batting first holds merit on a pitch expected to slow. The forecast threatens rain at noon but not enough to end the afternoon's fun.

Prediction:
Advantage Chennai at their fortress, reputation and record both tipping scales to see them through. The scene now set, let the contest start – what twists and turns will grip our hearts? Each match a story to unfold, as past form matters not and futures yet untold. Sit back and savour the latest IPL fare, as Lion and King again the limelight share!
IPL FQA TIME:
Q: What is IPL league and why should I watch it?
A: IPL league is a men's Twenty20 cricket league that is annually held in India and contested by ten city-based franchise teams. It is the most-popular cricket league in the world and features some of the best players from India and abroad. It is a thrilling and entertaining spectacle of cricket that offers high-quality and competitive matches. If you love cricket, you will love IPL league.
Q: How can I watch IPL league matches online?
A: You can watch IPL league matches online on the official IPL app or on Jio Cinema (Internet). The official IPL app is available on both App store and Playstore and provides the latest scores, content, highlights, press conferences and more. Jio Cinema (Internet) is a streaming service that offers live and on-demand IPL matches along with other entertainment options.
Q: How can I support my favorite IPL team or player?
A: You can support your favorite IPL team or player by following them on social media, buying their merchandise, cheering for them at the stadium or online, voting for them in fan polls, participating in contests and quizzes, and sharing your feedback and opinions with other fans. You can also join the official fan clubs of your favorite teams or players and get exclusive benefits and access to events and activities.