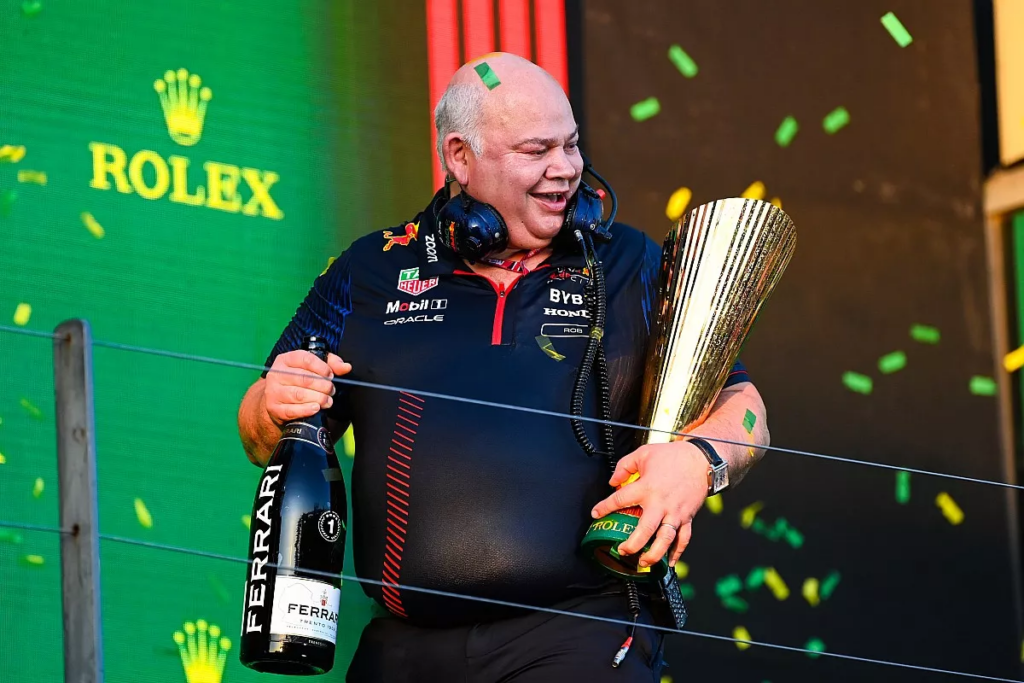 Rob Marshall, the former chief engineering officer at Red Bull Racing, will be leaving the team at the end of the 2023 season after a 17-year stint in Milton Keynes. However, he will step back from his current role with immediate effect. In January 2024, Marshall will take up the post of technical director at McLaren. Marshall is credited with evolving the team's innovative mass damper system, which helped it to the 2005 and 2006 constructors' titles.
Marshall served as chief designer at Red Bull throughout its 2010-2013 championship-winning period before taking a wider role in the specially-created position of chief engineering officer. More recently, he was heavily involved in the fledgling Red Bull Powertrains project. McLaren team principal Andrea Stella praised Marshall's appointment as a marquee signing, saying that he comes to them with a wealth of expertise and experience, elevated by his tenure and track record at Red Bull Racing.
McLaren has been conducting a major review of its leadership structure at Woking over the winter, with Stella appointing Indianapolis 500 winner Gil de Ferran as a non-executive advisor and ousting technical director James Key. As part of a revised management trio, McLaren lured Ferrari's head of vehicle concept David Sanchez. Stella said that they are a team with the ambition of fighting for championships, but over the last couple of seasons, they have not shown a steady upward trend from an on-track competitiveness point of view.
The approach they have adopted is comprehensive and is based on strengthening the team from a people and expertise point of view, along with the ongoing projects to upgrade technology and infrastructure that will shortly come to fruition. Completing the senior technical revamp, Neil Houldey will serve under Marshall in the newly-created role of deputy technical director for engineering and design.
Red Bull team principal Christian Horner thanked Marshall for everything he has done for the team over the past 17 years. He said that Marshall's work on the generation of cars that gave them four incredible championship doubles between 2010 and 2013 was truly outstanding. In the years since, he has continued to be a key figure at the team and in 2016 took on the broader role of Chief Engineering Officer, which has seen him involved in other projects across the business.