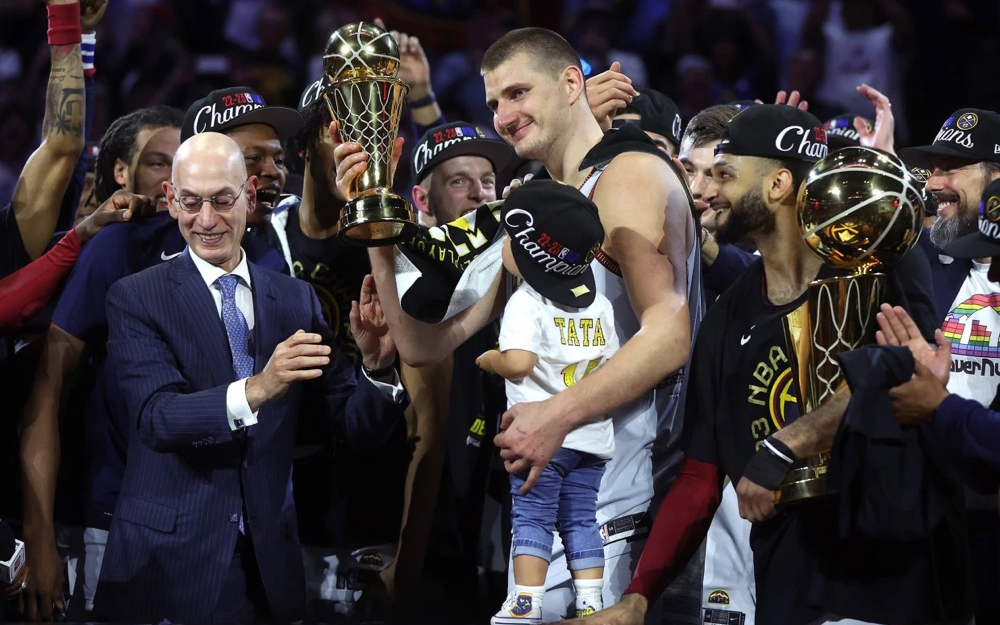 On Monday night, Nikola Jokic led the Denver Nuggets to their first-ever NBA championship title in team history. Despite struggling with shooting throughout the game and Jimmy Butler's late-game surge for the Miami Heat, the Nuggets managed to secure a frantic 94-89 victory in Game 5 on their home floor.
Jokic was instrumental in the victory, scoring 28 points and grabbing 16 rebounds. The Nuggets had a rough start, missing 20 of their first 22 3-point attempts and seven of their first 13 free throws. However, they found a way to close out the series and clinch the title.
Butler scored eight consecutive points, allowing the Heat to take an 87-86 lead with 2:45 remaining after trailing by seven. He then made two free throws with 1:58 remaining to give Miami a one-point lead. However, Bruce Brown's offensive rebound and tip-in gave the Nuggets the lead for good.