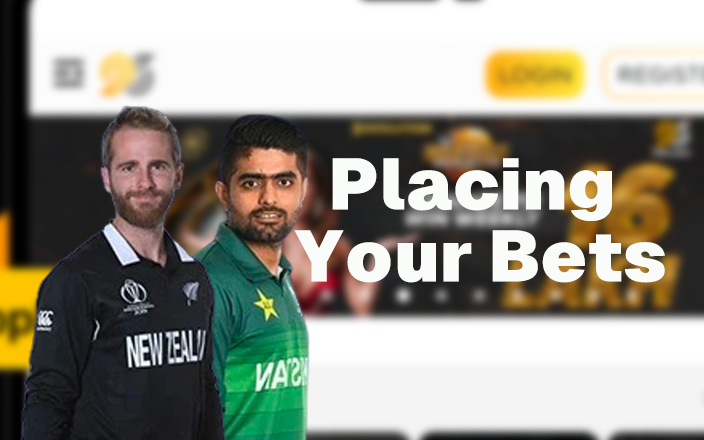 Cricket fever is at its zenith as the ICC World Cup 2023 reaches its 35th match, where New Zealand faces off against Pakistan at the legendary M. Chinnaswamy Stadium in Bengaluru. It's a clash that promises to be a spectacle, with both teams eager to claim victory. For cricket enthusiasts and betting aficionados, this match offers an opportunity to place strategic bets and revel in the excitement. In this article, we'll provide comprehensive match predictions, analyzing the teams, key players, and factors that could influence the outcome.
Team Overview
Understanding the strengths and weaknesses of both New Zealand and Pakistan is crucial for making informed predictions.
New Zealand
New Zealand has been a formidable team in the ICC World Cup, known for their consistent performances. Their squad boasts a mix of experienced players and promising talents. Let's take a closer look at some key players:
Devon Conway: A batsman known for his composure and ability to anchor the innings.
Tom Latham (c & wk): The captain and wicketkeeper, Latham's leadership and batting prowess are invaluable.
Mitchell Santner: A dependable all-rounder who can contribute with both bat and ball.
Tim Southee: An experienced fast bowler with the ability to swing the ball effectively.
Pakistan
Pakistan, a team with a rich cricketing legacy, is known for its unpredictability. They have the potential to defeat any opponent on their day. Here are some key players to watch:
Babar Azam (c): The captain and a prolific batsman, Babar's form can be a game-changer.
Shaheen Afridi: A young and fiery fast bowler capable of taking early wickets.
Fakhar Zaman: An explosive opening batsman who can provide a quick start.
Mohammad Rizwan (wk): The wicketkeeper-batsman has been in excellent form with the bat.
Pitch Conditions
The M. Chinnaswamy Stadium in Bengaluru is known for its high-scoring matches. The pitch tends to favor batsmen, with even bounce and small boundaries. Bowlers, particularly fast bowlers, may find it challenging to contain the flow of runs. This information is vital when considering bets related to team totals and individual player performances.
Match Predictions
Let's delve into the predictions for this exciting New Zealand vs. Pakistan encounter:
1. Match Winner
Predicting the outright match winner in cricket can be a tricky endeavor, especially in a tournament as competitive as the ICC World Cup. Both teams have the potential to emerge victorious, but considering New Zealand's consistency and overall balance, they might have a slight edge.
Predicted Match Winner: New Zealand
2. Top Run-Scorer
In a high-scoring venue like M. Chinnaswamy Stadium, batsmen are expected to dominate. Players like Devon Conway for New Zealand and Babar Azam for Pakistan have the skills to top the run-scoring charts.
Predicted Top Run-Scorer: Babar Azam (Pakistan)
3. Most Wickets
Fast bowlers often make an impact on pitches with true bounce. Shaheen Afridi from Pakistan and Tim Southee from New Zealand are likely to be among the top wicket-takers.
Predicted Most Wickets: Shaheen Afridi (Pakistan)
4. Total Team Runs
Given the batting-friendly conditions, both teams are expected to post substantial totals. A score above 300 is a reasonable prediction for both New Zealand and Pakistan.
Predicted Total Team Runs: 320-340 for New Zealand, 310-330 for Pakistan
5. Player of the Match
The player who stands out and influences the match significantly is awarded the "Player of the Match." Babar Azam, with his potential to score big runs, is a strong contender for this title.
Predicted Player of the Match: Babar Azam (Pakistan)
Conclusion
The New Zealand vs. Pakistan clash in the ICC World Cup 2023 promises thrilling cricket action. While our predictions provide insights, remember that cricket, by nature, is unpredictable. The outcome can be influenced by on-field performances, pitch conditions, and unforeseen events.
If you're considering adding an extra layer of excitement to the match, why not place your bets on the "Indibet" website? This platform offers a user-friendly experience, a variety of betting options, and the opportunity to engage with fellow cricket enthusiasts.
As the match unfolds at the M. Chinnaswamy Stadium, may the best team emerge victorious, and may your betting instincts prove fruitful. Enjoy the game and the electrifying moments it brings to cricket fans worldwide!