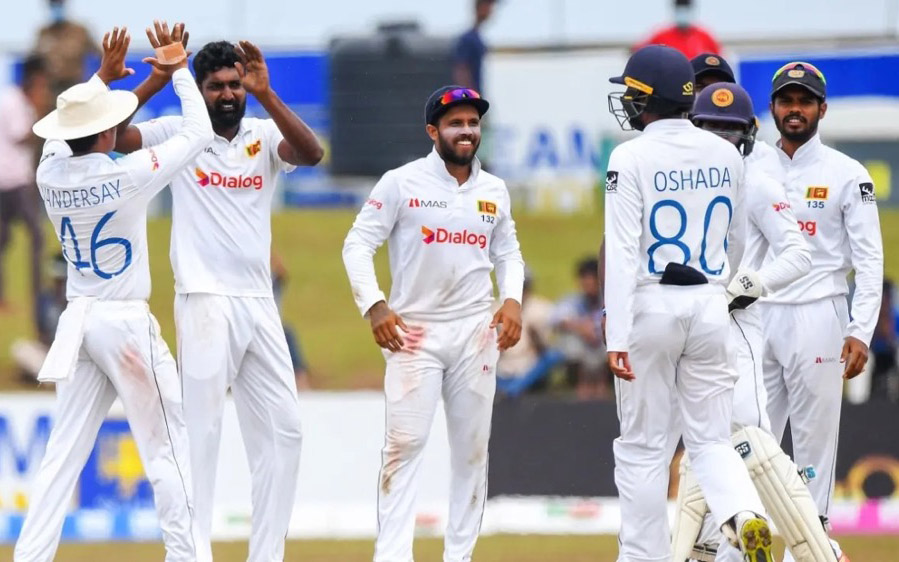 In a highly anticipated Test series, Sri Lanka will face off against Pakistan in Galle on July 16, with the second Test scheduled to start on the 24th. This series holds significant importance as it is an opportunity to assess the progress of both teams over the past year. Sri Lanka enters the series as the clear favorites due to their familiarity with the conditions and their recent success. The hosts have won four out of their last six Test matches at this venue, including a challenging series against New Zealand. Sri Lanka's batting lineup is further strengthened by the potential return of Dimuth Karunaratne, who is widely regarded as one of the best openers in the world.
Sri Lanka's recent form has been exceptional, albeit in a different format. After having to qualify for the World Cup in India, Sri Lanka dominated in Zimbabwe, winning all eight matches and securing their place in the tournament. The team will be boosted by Karunaratne's potential return from a hamstring injury, adding depth and experience to their batting lineup. With his impressive record of two centuries and four fifties in his last seven Test innings, Karunaratne will be a vital asset against Pakistan's formidable opening attack comprising of Shaheen Shah Afridi and Naseem Shah. Additionally, Sri Lanka possesses a strong spin bowling unit, which has been a weakness for Pakistan in recent times. Prabath Jayasuriya and Ramesh Mendis, who were instrumental in Sri Lanka's victory against Pakistan last year, are expected to play key roles once again.
On the other hand, Pakistan enters the series as the underdogs, primarily due to their poor track record in the past year. Since their win in Galle against Sri Lanka 12 months ago, Pakistan has failed to secure a single Test victory. Out of the ten matches played since then, they have only managed to win one, losing five of the remaining nine. Pakistan's top order has been inconsistent, and their batsmen will face a stern test against Sri Lanka's bowling attack on challenging surfaces. Sarfaraz Ahmed, who retains his place as wicketkeeper, will need to perform well with both the bat and gloves on these testing pitches.
In terms of individual players to watch, Prabath Jayasuriya will be a key figure for Sri Lanka. In his five Test matches in Galle, Jayasuriya has taken an impressive 46 wickets, including six five-wicket hauls and two ten-wicket hauls. His performance against Pakistan last year played a crucial role in leveling the series. For Pakistan, all eyes will be on Shaheen Afridi, who returns to Galle after a year of injury and recovery. Afridi's pace and rhythm will be closely observed, as well as his ability to endure the demands of a five-day Test match. The pitch is expected to favor spin, and Afridi's performance will be indicative of his future in red-ball cricket.
In terms of team news, if available, Dimuth Karunaratne will lead Sri Lanka as captain and opener, with Nishan Madhushka likely to partner him at the top. Left-arm fast bowler Dilshan Madushanka is in line for his Test debut, while Sri Lanka has a wealth of spin options to choose from. Pakistan, on the other hand, is likely to opt for an extra spin all-rounder, sacrificing a seamer in the process. Mohammad Nawaz is expected to feature in the playing XI.
The weather forecast for the Test series predicts showers on each day, but the world-class groundstaff in Sri Lanka should be able to minimize any delays. The pitches are expected to be slow and conducive to spin, setting the stage for an intriguing battle between the two teams.