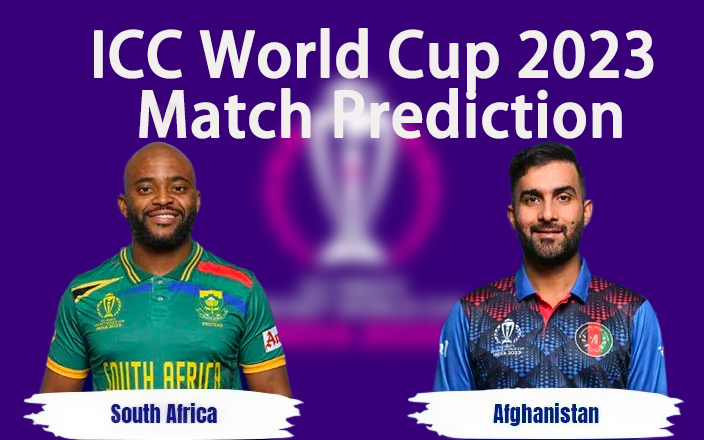 Cricket, often celebrated as a batsman's game, is built on the foundation of runs scored and runs saved. As the ICC World Cup 2023 unfolds, one of the most anticipated clashes is set to take place at the iconic Narendra Modi Stadium in Ahmedabad. The 42nd match of the tournament brings together South Africa and Afghanistan, two teams with distinct strengths. In this article, we turn our attention to the thrilling prospect of predicting the top run-scorer in this high-stakes encounter.
Understanding the Key Factors
In the world of cricket, several factors come into play when predicting the top run-scorer in a match. Let's break down some of these essential elements:
Batsmen's Form: The current form of a batsman is a critical factor. Batsmen in good form are more likely to score runs consistently.
Pitch Conditions: The nature of the pitch plays a significant role. Flat and true pitches are generally more favorable for batting, while pitches offering assistance to bowlers can make run-scoring challenging.
Opposition Bowling: The quality of the opposition's bowling attack is crucial. Facing world-class bowlers can be a daunting task, affecting a batsman's run-scoring potential.
Batting Position: A player's batting position in the order can influence their opportunity to score runs. Openers often have a better chance to amass runs compared to lower-order batsmen.
Match Situation: The match situation, such as the target set or required run rate, can also affect a batsman's approach. Batsmen may need to accelerate or consolidate depending on the situation.
Key Contenders for Top Run-Scorer
For the South Africa vs Afghanistan clash, several key players stand out as potential top run-scorers. Let's take a closer look at these contenders:
South Africa:
Quinton de Kock (wk): The explosive wicketkeeper-batsman is known for his aggressive style and ability to take the attack to the opposition. If he gets going, he can pile on the runs quickly.
Aiden Markram: A technically sound batsman, Markram can anchor the innings and accumulate runs steadily. His ability to adapt to different conditions makes him a strong candidate.
Rassie van der Dussen: Van der Dussen's wide range of shots and adaptability in different situations make him a dependable choice for top run-scorer.
Afghanistan:
Rahmanullah Gurbaz: The explosive opener is known for his fearless approach. If he gets Afghanistan off to a brisk start, he could end up as the top run-scorer.
Rahmat Shah: A technically sound batsman, Shah can accumulate runs with his solid technique. He might be the anchor Afghanistan needs to build a substantial total.
Mohammad Nabi: Nabi's all-round ability makes him a valuable asset for Afghanistan. He can contribute with both bat and ball and has the potential to score crucial runs.
Pitch Analysis
The Narendra Modi Stadium in Ahmedabad is known for offering a spin-friendly wicket. The presence of quality spinners in the Afghanistan squad, such as Rashid Khan and Mujeeb Ur Rahman, could create challenges for batsmen, potentially influencing the top run-scorer outcome.
Conclusion
As we eagerly await the South Africa vs Afghanistan clash at the ICC World Cup 2023, the prediction of the top run-scorer adds an extra layer of excitement to the contest. Batsmen from both sides will be keen to leave their mark on the match, and the combination of form, pitch conditions, and opposition quality will be pivotal.
For those looking to enhance their engagement with the game, "Indibet" offers a trusted platform for cricket betting. With a wide range of betting options and insights, it provides an opportunity to test your prediction skills and enjoy the thrilling contest that awaits at the Narendra Modi Stadium. Whether you're supporting South Africa's top-order firepower or Afghanistan's spin prowess, remember to bet responsibly and savor the exhilarating clash between bat and ball.