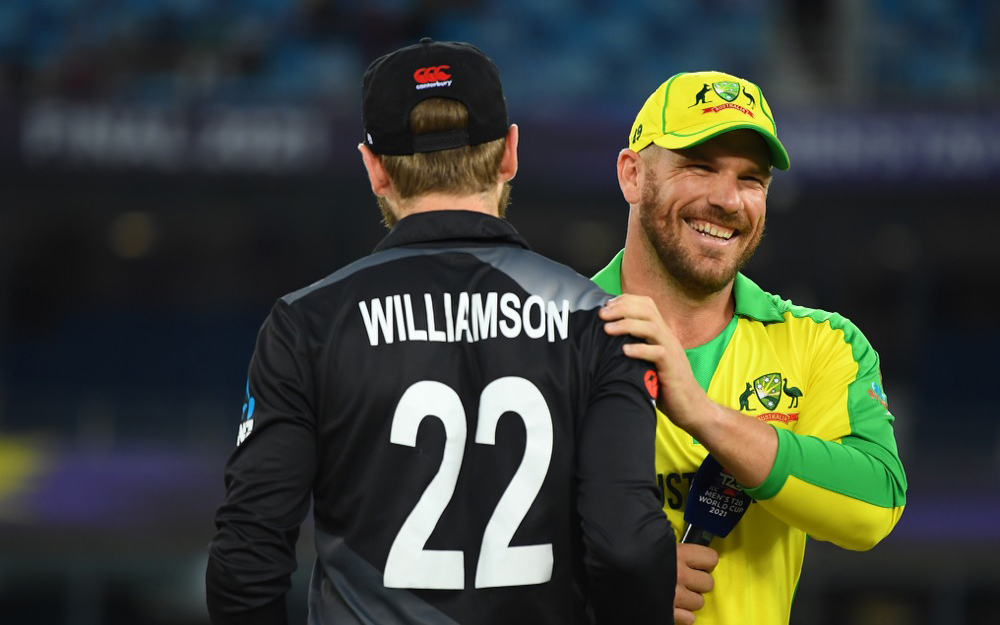 Cricket, often referred to as a batsman's game, is a sport that thrives on big scores. The 27th match of the ICC Cricket World Cup 2023 between Australia and New Zealand promises to be a high-scoring affair. As we anticipate the clash at the Himachal Pradesh Cricket Association Stadium in Dharamsala, the question that lingers is, "Who will score big?" In this article, we'll analyze the key players, their recent form, and the factors that might influence the batting performances in this exciting encounter.
The Batting Titans
Both Australia and New Zealand possess formidable batting lineups, and identifying the players likely to score big is a challenging task. Let's take a closer look at some of the key players who could make a significant impact.
David Warner (Australia)
Recent Form: David Warner, one of Australia's opening batsmen, has been in fine form leading up to the World Cup. With a wealth of experience and a solid technique, he is expected to provide solid starts for Australia.
Strengths: Warner's aggressive style of play, impeccable timing, and ability to accelerate in the middle overs make him a strong contender to score big in this match. His ability to tackle both pace and spin adds to his prowess.
Devon Conway (New Zealand)
Recent Form: Devon Conway, New Zealand's reliable top-order batsman, has been a standout performer. His consistency and ability to anchor the innings have made him a linchpin in the team's batting order.
Strengths: Conway's elegant strokeplay and ability to build long innings make him a strong candidate for a big score. He has shown adaptability against different bowling attacks and conditions.
Steven Smith (Australia)
Recent Form: Steven Smith, a cricketing genius, has been in good form in recent matches. His unorthodox style and ability to find gaps in the field make him a dangerous player.
Strengths: Smith's technique and ability to read the game are his key strengths. He can adapt to various situations and conditions, making him a player who can thrive on big occasions.
Kane Williamson (New Zealand)
Recent Form: Kane Williamson, New Zealand's batting maestro and captain, has consistently led from the front. His skill and composure at the crease have earned him accolades.
Strengths: Williamson's ability to play the anchor role and build partnerships makes him a top candidate to score big. His class and adaptability set him apart.
Pitch and Conditions
The nature of the pitch and playing conditions can significantly influence batting performances. Here's how the pitch at Dharamsala may behave:
High Altitude Advantage: Dharamsala's high altitude, at over 1,457 meters (4,780 feet) above sea level, can affect ball behavior. The thinner air might assist in carrying the ball further and could influence strokeplay.
Cooler Climate: The cooler climate in Dharamsala, even during the cricketing season, can be advantageous for batting. It may reduce fatigue and help batsmen focus.
Spin in the Spotlight: As the match progresses and the pitch wears down, spinners may come into play. The drier conditions can provide grip for spinners to extract turn and create scoring opportunities.
Predictions
In a match that promises high-scoring encounters, predicting who will score big is always a gamble. Here are a few trends and factors to consider:
Opening Partnerships: Both teams will rely on their opening partnerships to set the tone. A strong start can provide the platform for big scores.
Pace vs. Spin: The duel between fast bowlers and spinners will be crucial. Batsmen who can tackle both with confidence will have an advantage.
Captaincy Impact: The leadership and tactical acumen of captains Pat Cummins (Australia) and Tom Latham (New Zealand) can influence player performances.
Conclusion
The Australia vs. New Zealand clash in the ICC Cricket World Cup 2023 promises thrilling batting performances. While the focus here has been on key players, cricket is a dynamic sport, and surprises can emerge from any quarter.
Bet from Indibet: For the latest betting odds and promotions for this match, visit Indibet, a trusted platform for sports betting enthusiasts. As you watch the match unfold and witness the battle for big scores, consider making informed bets to enhance your enjoyment of the game. May the best batsmen shine in this exciting cricket showdown!