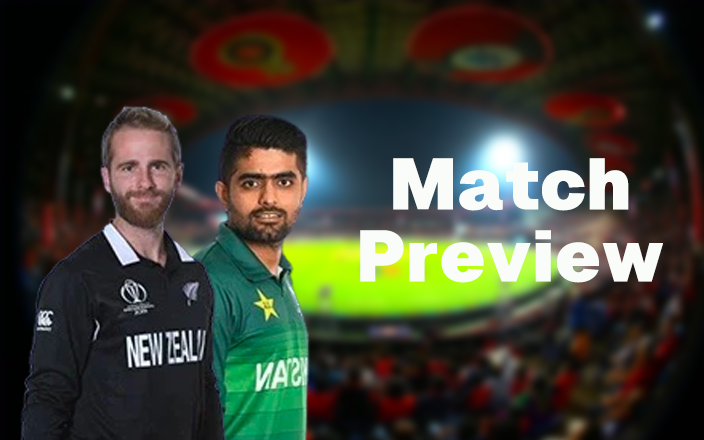 Cricket enthusiasts and fans worldwide are eagerly awaiting the 35th match of the ICC World Cup 2023. The stage is set at the iconic M. Chinnaswamy Stadium in Bengaluru, where New Zealand and Pakistan are scheduled to lock horns in what promises to be an epic battle of skills, strategy, and sportsmanship. In this comprehensive match preview, we will dissect the strengths and weaknesses of both teams, delve into key player matchups, and offer insights into what might transpire during this highly anticipated encounter.
The Titans of Cricket
A clash between New Zealand and Pakistan is always a spectacle to behold. Both teams boast rich cricketing traditions, and their encounters have been characterized by unpredictability and unforgettable moments. The 35th match of the ICC World Cup 2023 is no different, and the stakes are high for both sides in their quest for tournament glory.
Team New Zealand
The New Zealand cricket team, often referred to as the Black Caps, is known for its disciplined and methodical approach to the game. Let's take a closer look at the team's strengths and some key players to watch out for:
Devon Conway: A stylish left-handed batsman who combines classical strokes with a modern flair. Conway has consistently been a standout performer for New Zealand.
Tim Southee: An experienced fast bowler with the ability to swing the ball both ways, making him a potent force under various conditions.
Mitchell Santner: A reliable all-rounder who can contribute with both bat and ball. His crafty spin variations often pose challenges for opposition batsmen.
Team Pakistan
Pakistan cricket is synonymous with flair, unpredictability, and an abundance of talent. The Pakistani team is known for its charismatic style of play. Here are some of their strengths and key players:
Babar Azam (c): The captain of the Pakistani team, Babar Azam, is widely regarded as one of the most stylish and technically sound batsmen in international cricket.
Shaheen Afridi: A tall and fiery left-arm fast bowler who can extract bounce and movement from the pitch. Shaheen Afridi has the potential to be a match-winner on any given day.
Mohammad Rizwan (wk): The wicketkeeper-batsman has been in sensational form, often providing solid starts to the Pakistani innings.
Player Battles to Watch
Cricket is a game of individual battles within the broader context of the match. Let's explore some intriguing player matchups that could play a pivotal role in shaping the outcome of this contest:
Devon Conway vs. Shaheen Afridi
The elegant strokeplay of Devon Conway will be pitted against the pace and bounce of Shaheen Afridi. This contest promises exquisite shots and fiery deliveries.
Prediction: While Devon Conway's class may prevail, Shaheen Afridi's early breakthroughs could set the tone for Pakistan.
Babar Azam vs. Tim Southee
Babar Azam, known for his exquisite cover drives and sublime timing, will face off against Tim Southee's swing and wealth of experience. It's a battle of precision and patience.
Prediction: Tim Southee's ability to swing the ball may pose challenges for Babar, but the Pakistani captain's exceptional skills could shine through.
Mitchell Santner vs. Shaheen Afridi
Mitchell Santner's ability to vary his pace and extract spin will be put to the test against Shaheen Afridi's raw pace and sharp bounce. This battle could be a game-changer in the middle overs.
Prediction: Mitchell Santner's spin variations may create difficulties for the batsmen, but Shaheen Afridi's ability to generate bounce can disrupt the rhythm.
Insights from the Numbers
Statistics and historical performance can offer valuable insights into what we can expect in this match:
New Zealand has a slightly superior track record in high-scoring venues like the M. Chinnaswamy Stadium.
Pakistan is renowned for its resilience and has a history of remarkable come-from-behind victories.
Both teams have a track record of delivering thrilling encounters with nail-biting finishes.
In Conclusion
As the highly anticipated New Zealand vs. Pakistan match approaches, cricket enthusiasts and fans around the world are gearing up for a captivating showdown. While predictions provide some guidance, cricket's charm lies in its inherent unpredictability, where anything can happen on the day of the match.
For those looking to add an extra layer of excitement to the game, you might consider placing your bets on the "Indibet" website. Indibet offers a user-friendly platform, a wide range of betting options, and the opportunity to engage with fellow cricket enthusiasts.
Get ready for a cricketing extravaganza as two cricketing giants collide at the M. Chinnaswamy Stadium. The battle is about to commence, and cricket fans worldwide are in for a thrilling ride!