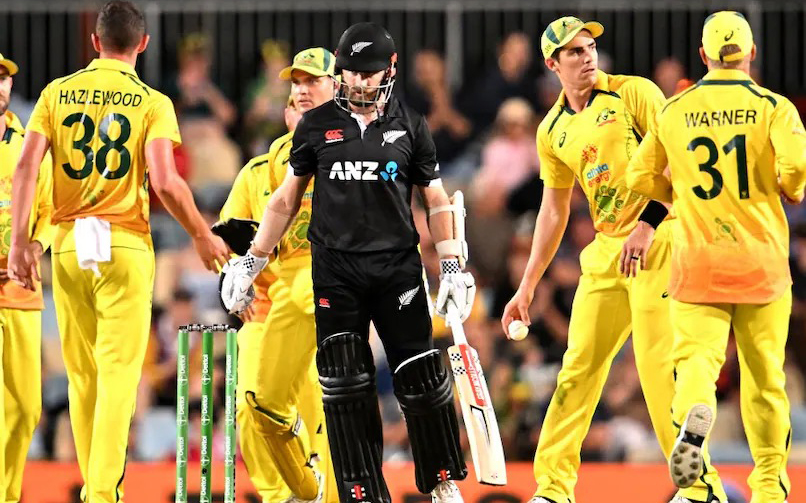 In the world of cricket, the ability to take wickets is a prized skill. Every wicket is a step closer to victory, and in the 27th match of the ICC Cricket World Cup 2023, Australia will take on New Zealand in a showdown where wicket-taking strategies will play a pivotal role. As these two cricketing giants prepare for battle at the Himachal Pradesh Cricket Association Stadium in Dharamsala, we delve deep into the strategies, key players, and tactics that could determine the outcome.
Australia's Wicket-Taking Arsenal
Australia, a cricketing powerhouse, possesses a formidable wicket-taking arsenal that includes world-class bowlers. Let's take a closer look at their strengths and strategies.
The Fiery Pace Attack
Australia's pace attack is the stuff of nightmares for batsmen worldwide. Led by the likes of Mitchell Starc, Josh Hazlewood, and captain Pat Cummins, they bring searing pace, swing, and precision to the table. Wickets tend to tumble when these bowlers are in full flow.
Spin to Win
Adam Zampa, Australia's leg-spin sensation, provides the spin component to their attack. His ability to deceive batsmen with variations, leg-spin, and googlies often results in crucial breakthroughs in the middle overs.
Fielding Brilliance
Australia's fielding standards are exceptionally high. Sharp catches, quick run-outs, and agile fielding create additional wicket-taking opportunities. Their fielding prowess can turn half-chances into dismissals.
New Zealand's Clever Tactics
New Zealand may be considered underdogs, but their clever tactics and teamwork have made them a force to be reckoned with. Here's how they plan to take wickets.
Swing and Seam
New Zealand's pacers, including Trent Boult and Tim Southee, are known for their ability to swing and seam the ball early on. They aim to extract movement off the pitch and in the air to make early inroads into the opposition's batting lineup.
Spin Wizardry
Mitchell Santner and Ish Sodhi bring spin wizardry to New Zealand's attack. Their left-arm spin and leg-spin, respectively, can trouble even the most accomplished batsmen. By varying their pace and flight, they create opportunities for wickets.
Astute Captaincy
Captain Tom Latham's astute captaincy often leads to well-planned field settings and bowling changes. His ability to read the game and adapt to different situations can result in timely wickets.
Key Player Battles
Mitchell Starc vs. Devon Conway
A key battle to watch will be Mitchell Starc's fiery pace against the elegance of Devon Conway's strokeplay. Starc's ability to move the ball at pace can test Conway's technique.
Josh Hazlewood vs. Tom Latham
Josh Hazlewood's precision and movement will challenge captain Tom Latham. Latham's composure and leadership will be crucial in facing the pace battery.
Pat Cummins vs. Kane Williamson
Pat Cummins, the Australian captain, taking on Kane Williamson, New Zealand's batting maestro, is another marquee matchup. Cummins' all-around skills will be pitted against Williamson's class and adaptability.
Strategies for Victory
Both teams will approach the match with specific strategies. Australia will rely on their pace attack to exploit the early morning conditions in Dharamsala. New Zealand will aim to tackle the pace with solid technique and capitalize on spin later in the innings.
The fielding aspect cannot be ignored. Both sides will be on the lookout for catches, run-out opportunities, and sharp fielding to create wicket-taking chances.
Conclusion
The Australia vs. New Zealand clash promises to be a thriller where wickets will be highly prized. The strategies employed by both teams, the key player battles, and the conditions at Dharamsala will all influence the wicket-taking scenarios.
Bet from Indibet: For the latest betting odds and promotions for this match, visit Indibet, a trusted platform for sports betting enthusiasts. As you watch the contest unfold and witness the execution of wicket-taking strategies, consider making informed bets to enhance your enjoyment of the game. May the best team prevail in this epic showdown of wits and skills!